Vertical Tanning for the home
We offer leisure time domestic sunbeds at competative rates
tel: 07973 316009 for Sales & enquiries, email: sales@miami-leisure.co.uk
VX240 Domestic Sunshower inc Full Length Body Breeze
VX240Prices – all include VAT
24 Tube 200 watt – £1900
24 Tube 240 watt ETP £1950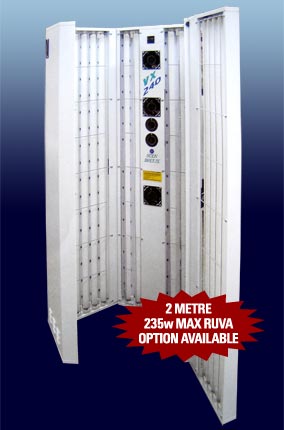 The VX Range of domestic Vertical Tanning Units are designed to maximise full body coverage and produce outstanding tanning results. The new ergonomic shape promotes customer comfort and exceptional performance. The rigid all metal construction incorporates a host of unique features for optimal reliability. These VTU's are manufactured in Great Britain using only the highest quality components and wherever possible comply with the latest British and European standards.
Height : 1840mm (73″)
Width : 850mm (34″)
6-10 minute sessions
Full legnth body breeze..