Sunbed Hire
Tel: 07973 316009 for Hire, Sales & enquiries,
sales@miami-leisure.co.uk
——————————————————————————–
Delux VX240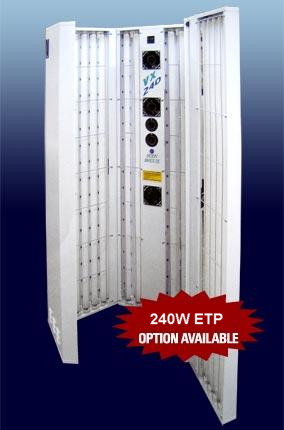 First is the top of the range deluxe vx240 from leisuretime this is the closest thing to a salon sunbed for the home and can easily give you the same result in the same time .   This is a 24 tube x 240 W unit from with full body breeze, and closing door. The hire price reflects the cost of the unit.
Exopsure time for normal skin  just 5-7 min !
Todays Sunbed Hire Rates
(this is a 5 sided unit with a door)
24 x 240W £140 / 4 weeks and £25 per week thereafter (2 weeks £90)
VT240 specificion
size : Height 1840mm (73″)
Width : 850mm (34″)
All round guard protection system
Hour counter
Full length body breeze unit
——————————————————————————–
Marbella and the VT20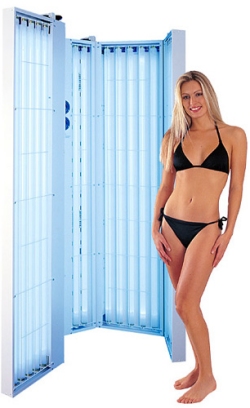 Next in a similar design to the above there is a 22 tube 225 W and 20 tube x 250W  with body breeze. For those who require a door but want a lower cost sunbed. These take up a smaller footprint and maybe a little tight for some "big boned " people..
Exposure time for normal skin 5-7  min
Exposure time 4-10
Both are a 5 sided unit with door.
Todays sunbed hire rates
(this unit has a door)
20 Tube x 250W £120 / 4 weeks and £20 per week thereafter
22 Tube x 225W £120 / 4weeks and £20 per week thereafter
(2 weeks £85)
——————————————————————————–
Budget Home Sunshower – Euro tan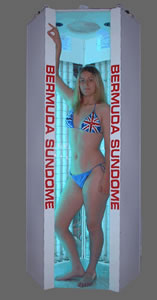 This is the  budget sunshower , This has a lower build quality and  comes as a 20 tube  200W unit . This has no door but poses no problem to those with the intelligence to turn arround
200W exposure times for normal skin 8-10 min
Todays Sunbed hire rates
(this unit has no door)
20 x 200w only £90 for 4 weeks and £15 per week thereafter
(2 weeks £70)
Eurotan Sunshower – Specification 200W
10 min recommended exposure for normal skin.
size: approx. (external) 36 inches (91cm) x 26inches (66cm) x 84 inches
(213 cm)
Powerful ceiling fan drawing air downwards
Tel: 07973 316009 for Hire, Sales & enquiries,
sales@miami-leisure.co.uk